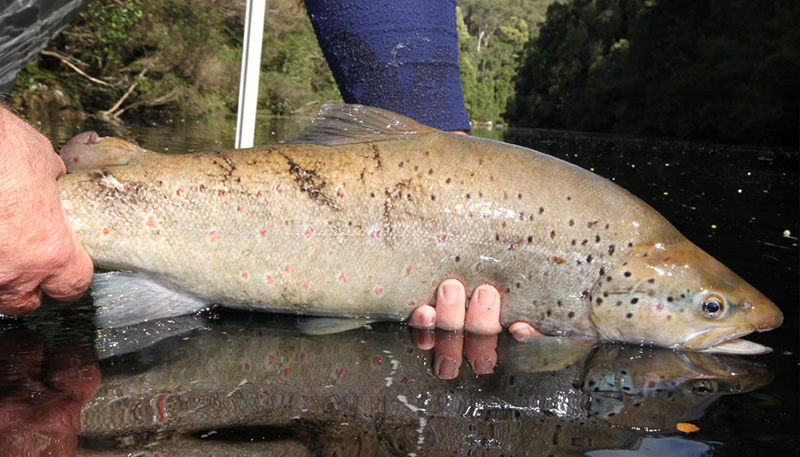 One characteristic I frequently notice about any relatively "new" fishery (and soft plastics for trout still falls into that category for many Aussie anglers) is that far too many new chums become bogged down and fixated in the "what" question and completely forget to ask about the equally important subjects of "where", "when', "how" and "why". In other words, they want to know exactly what make, model, size and colour of lure the pioneers caught their fish on, then go out and slavishly follow that recipe in the hope of repeating those early successes. This is a big mistake, in my opinion, and effectively halts the evolutionary development of the fishery.

Instead of asking what lure, ask how it was presented, what time of year it was used, what the users hoped to imitate with it, and why they made those lure choices… then make your own lure choice decisions based on that information. Don't be a follower!

Soft plastic fishing for trout is no different to chasing any other type of fish with these deadly lures. We need to either imitate a food form that's recognisable and attractive to the fish, and/or incite their curiosity or aggression…. It's really as simple as that.

Trout mostly eat insects (aquatic and terrestrial), crustaceans (shrimps, yabbies and the like) and small fish (including baby trout, along with gudgeons, goldfish, galaxias, smelt and whitebait). In addition, they are most likely to behave aggressively and become territorial during the pre-spawn and spawning periods, and will chase and attack smaller fish and rival suitors at such times. All of this information provides us with invaluable data when it comes to lure choices: soft or hard.