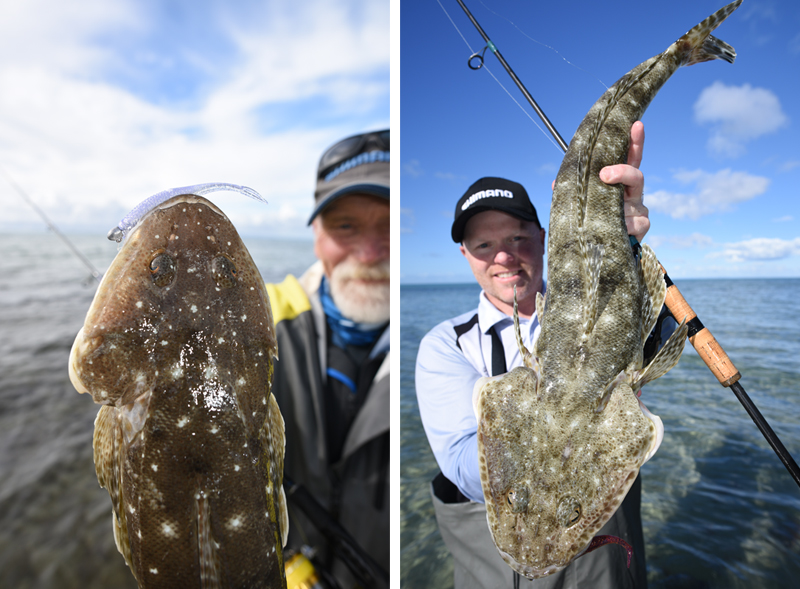 Fishing Them
Flathead may be noted for their insatiable appetites, mega mouths and reckless feeding ways, but you still want to put some thought into how you fish your Bio Tough plastics.

Retrieve wise it's important to keep in touch with the bottom for flathead, and letting you lure sink to the seafloor before giving it an enticing flick or two off the bottom seems reliable. Keep retrieve speeds constant without being too quick, maximising the time spent in the likely areas you're casting over. Flathead like a chase and if they want your plastic they'll rush up on it and inhale it, even right at your feet, so it's hard to go wrong in this department.
Methodical casting over of the hot spots you've identified will soon provide you with chances all going well. After that first 'clunk' travels up your braid and you're getting peeled by a solid Bio munching flathead, we're sure the love affair with these deadly lures and Aussie favourite fish will only intensify!