The Squidgies Bio Tough Story
By Steve "Starlo" Starling
The new Squidgies Bio Tough range is without a doubt the most exciting addition to the Squidgies line-up in almost a decade!
But first, some background: Bushy and I developed the original Squidgies at the invitation of our mate, the late John Dunphy, who was then the boss of Shimano Australia. This happened around the turn of the new millennium. After more than 18 months of frenzied development, Squidgies finally hit the market with just three models (the Wriggler, Fish and Shad) in half a dozen colours and sizes, accompanied by a couple of jig head designs. The rest, as they say, is history!
At the time, and for many years after, Squidgies were the only soft plastics designed specifically to target Australian fish, and they totally dominated the local market. We also accompanied their release with a series of how-to videos and a national circuit of presentations dubbed "Squidgy Nights". These events filled halls, clubhouses and theatres from Hobart to Darwin and Sydney to Perth. Aussie anglers were starving for info' on how to use these newfangled plastics, and thanks to our concerted education program, combined with massive media coverage, a genuine grass-roots revolution swept the Australian angling world. Things would never be quite the same again.
A lot of water has flowed under the bridge since those heady days of the early 2000s. Eventually, Dunphy Sports sold its controlling interest in Shimano Australia to the Japanese parent company. Some time later, the contract that Bushy and I had to design, test, promote and endorse the Squidgies range also came to an end. Today, we no longer have a commercial agreement relating to the sale of Squidgies, and our names and heads don't appear on the packs. Nor do we any longer have a role in designing new product.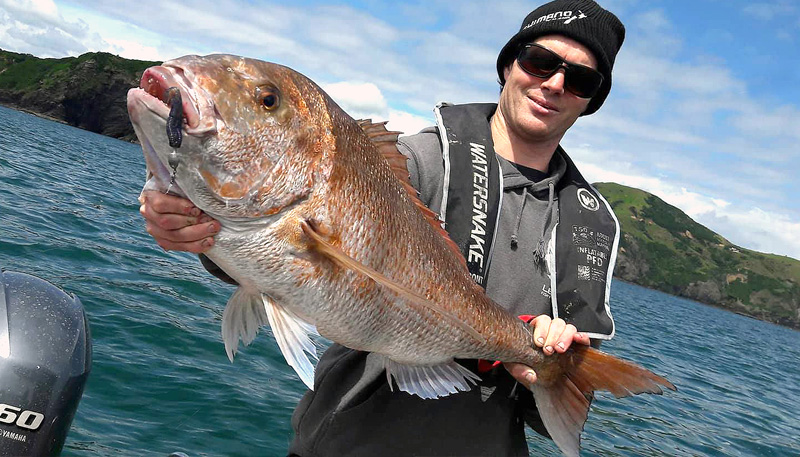 However, I've stayed on to do some of Shimano's social media work, and in that role (and as part of Shimano's Pro team), I get to test new products, including pre-production samples of the Squidgies Bio Tough range. These are designed and made in Japan, and they clearly reflect the quality and attention to detail associated with most Japanese-made lures.
The Bio Tough range marks a clear departure from traditional Squidgies, and a bold new direction for the brand. These tails are manufactured from an extremely tough "Dura Stretch" material that's far more resistant to cutting, tearing or breaking than earlier Squidgies. This new material also meets stringent requirements for biodegradability, breaking down at a measured rate over time after being lost or discarded.
While I was immediately impressed by the obvious quality, appearance, feel and toughness of these latest Squidgies, I also quickly discovered that they're a little trickier to rig than the originals. The elasticity of the "Dura Stretch" material means that these tails "fight" jig hooks and keepers as they're pushed into place, and that they have a tendency to want to "crawl" off some jig heads after being rigged.