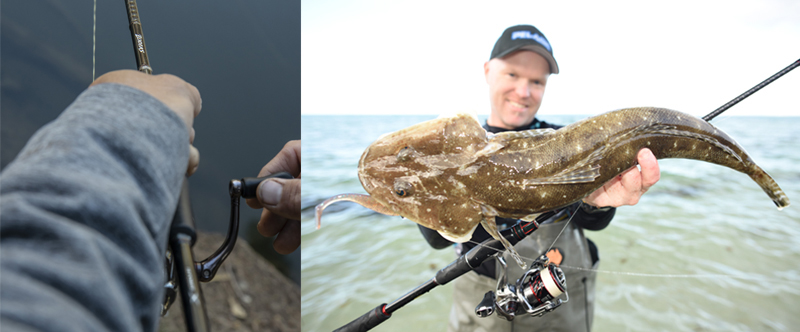 ROD SELECTION
Starting with rod selection for your light soft plastics outfit, there's a general thought process that you ideally want a responsive, crisp tipped rod for this fishing. By 'crisp' we mean a rod with a relatively fast action /stiff tip section. Give a rod a shake and look at the tip, if it's still wobbling around like a bowl full of jelly after a second or two then it's probably not ideal for twitching tiny Squidgy Bio Tough bream plastics around.
Graphite rods, more so than 'glass, or 'glass composite rods, tend to have a desirable action for this fishing. Having a responsive tip section to your rod will let you effortlessly twitch your soft plastics and set hooks when your lure is sucked down.
A rod length of 6'6" to 7ft plus in a one or two piece configuration will be ample to give you the ability to make long casts, and work your lure with subtle bite triggering movements. A line rating of 2kg or more is a fine place to start, and if you need more stopping power bump this up a notch or two.
Shimano have plenty of entry level rod models that have all these attributes and more, through to top end alternatives. Something like a Shimano Raider 721 Bream would be a great place to start, while the extra investment in a finesse Shimano Zodias for example will see you with a fish catching weapon in your hands!