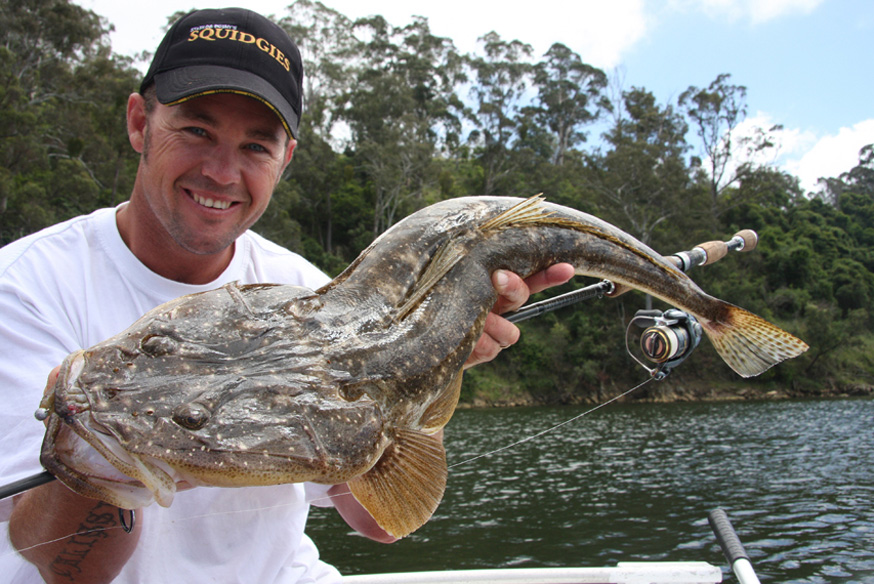 If no obvious food sources are present and you're not sure what the fish are actually eating, look at the water itself. Is it clear or dirty? And if it's somewhere in between those extremes, is it green-tinged, brownish or tannin-stained? Whatever it is, the little critters living in it are likely to be wearing a roughly similar hue. So if it's greenish, go for a green lure. If it's tea-like, choose a red or brown plastic. Again, this is just a starting point. The tick of approval (or otherwise) will come from the true experts on this issue: the fish themselves. In other words, if your first choice draws a blank, try something else.

As a final word on colour selection, there's a rule of thumb I've used for many years that usually stands me in pretty good stead. It goes something like this: If the water is gin clear, use subdued, natural tones. If it's a bit dirtier, use something a little brighter. If it's very discoloured, go for vivid, fluorescent tones. If it's absolutely filthy, try black or purple… or bait… or go home! And finally, if you're mate's catching fish and you're not, use exactly what he's using!

I've used the expression "it's not rocket science" several times in this discussion of the lure choice process. But in closing, I've got a little admission to make… Consistently successful lure selection can be both a lot simpler and also a lot more complex than rocket science!

Let's face it, a rocket is a tube full of propellant fuel, ideally with some stabilizing fins. If you point it heavenward and ignite the fuel, it should fly. So maybe rocket science isn't really so complicated after all. On the other hand, fish can be incredibly fickle critters. Their "moods" (for want of a better and less anthropomorphic term) constantly change, as does their behaviour and their choice of food. Sometimes they simply stop feeding altogether for lengthy periods (perhaps a lot of the time, for things like impoundment barra or big Murray cod). When they do, the smartest lure choices in the world may still leave you with a limp line and a straight rod. After all, if we were always successful, this wonderful game of ours would be called "catching", not "fishing", and I'd wager that we'd soon grow bored with it.

So, don't be afraid of the lure selection process. Take the bull by the horns or the rocket by the fins and have a go. Start by narrowing the parameters of size, depth, action and colour (in that order) and making some educated guesses, then test your hypotheses. Sometimes you'll find the right answer. Sometimes you won't. And sometimes there is no right answer… That's fishing!