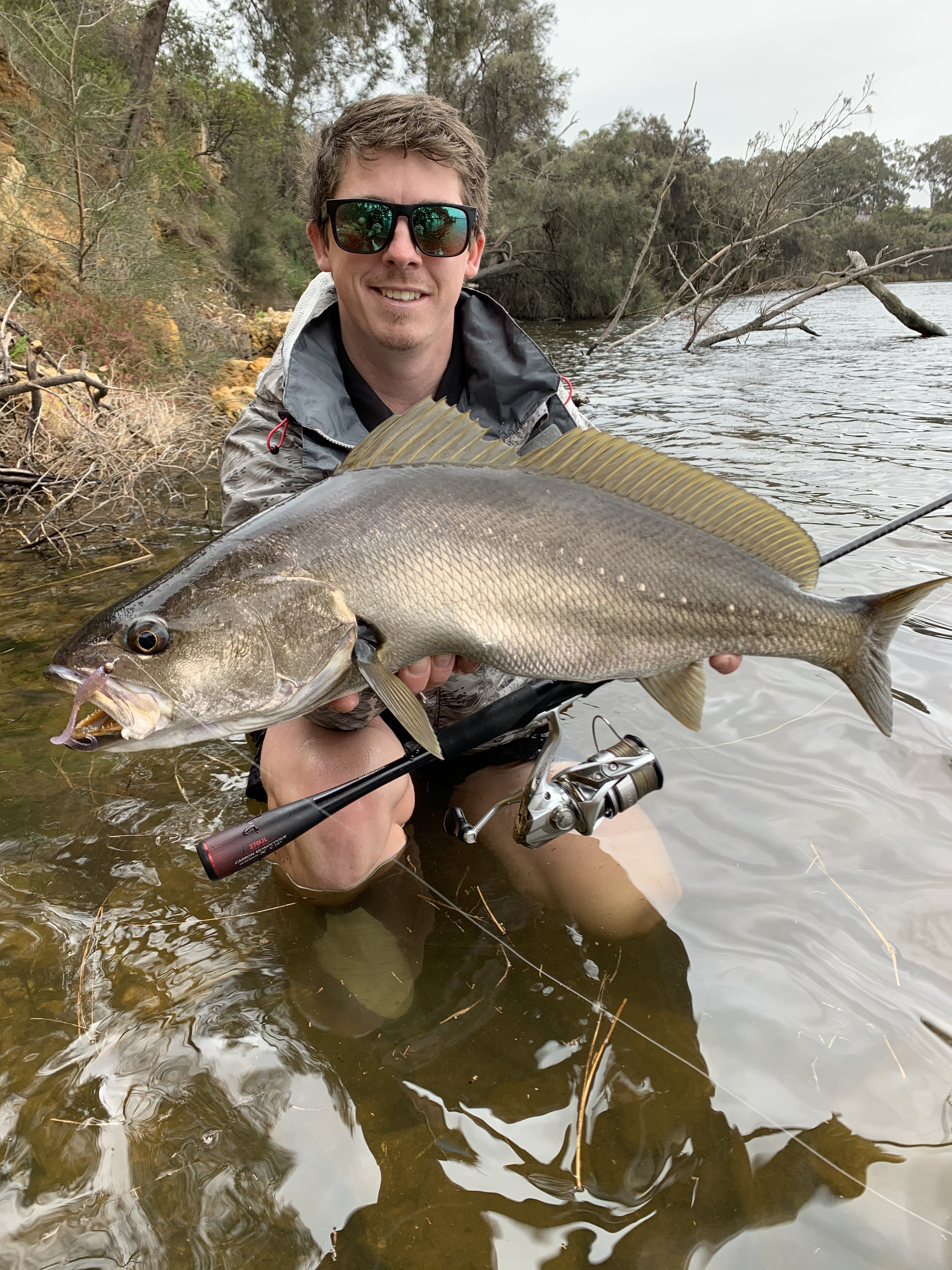 On the other hand, in a clear, still system where the fish are more than likely to be acting timid, I would use a smaller, more finesse plastic in a natural or more translucent colour, such as a 65mm Grub in Bloodworm colour.
I have used a lot of Bio-Toughs in a range of different situations, with a variety of jig head options and have finally settled on the following to be the perfect matches for most scenarios that suit my styles of fishing. While these are more specific to WA, I hope it helps you in your local.
For the 100mm Wriggler and the 65mm Grub, I run the following jig head weights:
- 1.3g for finesse situations or for water depths under 1.5m.
- 1.8g for water depths above 1.5m and around structure such as bridges, deeper snags, etc. The 1.8g is great for slow rolling the 65mm grub.
- 2.6g if I am slow rolling the 100m Wriggler.
The only difference is that I run a #1 hook on the 100mm Wriggler and a #2 hook on the 65mm Grub.
For the 70mm Fish:
-       1.8g for most situations.
-       2.6g for when I am slow rolling (my preferred retrieve for this profile lure).
Hook size for this profile is usually a #1 hook when targeting larger model fish, however, will sometimes drop down to a #2 hook and run a little stinger hook near the paddle tail for when the fish are nibbling at the tail of the plastic or the fish aren't smashing the plastic hard.