How to fish with Squidgies Slick Rigs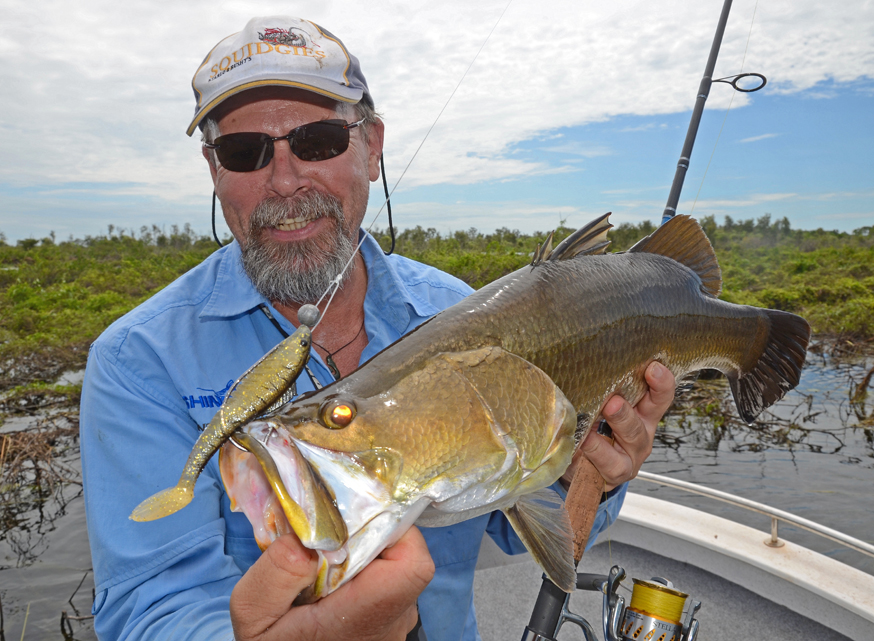 The Squidgies Slick Rig in both its Standard and lighter Pro Range configurations is one of the deadliest soft lures ever designed. Not only is the Slick Rig an absolutely essential component of every barra fisher's lure collection, it also has a place in the tackle boxes of anglers chasing snapper, mulloway, flathead, kingfish, Murray cod and a host of other predators. Here, in a nutshell, is how to best use the Slickie:

When fitted with the standard hook-and-weight insert (as supplied), the Squidgies Slick Rig is extremely easy to use. Simply tie the lure to the end of your line or leader (use a loop knot or a sturdy, round-radius clip if your line or leader is heavier than about 10 kg breaking strain). Cast out, allow the lure to sink to the depth you desire and then commence a steady, medium-paced retrieve. An occasional pause will allow the lure to sink back to your desired running depth.