Catching Mulloway on Squidgies Part 2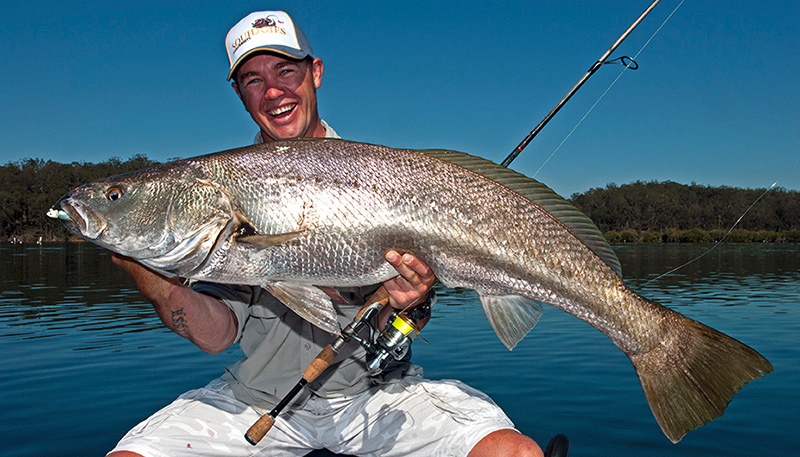 By Steve 'Starlo' Starling
Mulloway or jewfish are the biggest and most highly-prized target species found in our southern inshore waters. In the concluding installment of our two-part special feature about catching jewies on Squidgies, Starlo gets down to the nitty gritty of how, when and where to target these challenging sport fish.

Make no mistake: mulloway or jewfish are peak predators, but they are also extremely aware of their surroundings and often quite cautious fish. By nature, they do a great deal of their hunting under the cover of darkness, in low light, dirty water or under foamy, aerated white water. However, they can also be caught in the middle of a bright, sunny day… if you get everything just right!

One of the other biggest tips I can give you for catching jewfish on Squidgies, especially during daylight hours, is to stress once again that these are relatively cautious and easily-spooked fish. There are exceptions of course (particularly in busy city waterways where all fish become more accustomed to boat traffic and other noise). But, as a rule of thumb, mulloway don't like noise, fuss, boat traffic, rattling anchor chains or perhaps even the constant pinging of multiple depth sounder transducers painting graphic pictures of their submarine habitat. If you can avoid or minimise all of these things, I firmly believe that you'll catch more mulloway on Squidgies. This has certainly been my experience. Even minimising the use of an electric motor and taking advantage of wind and tide drifts seems to noticeably improve my chances of success… Be sneaky!